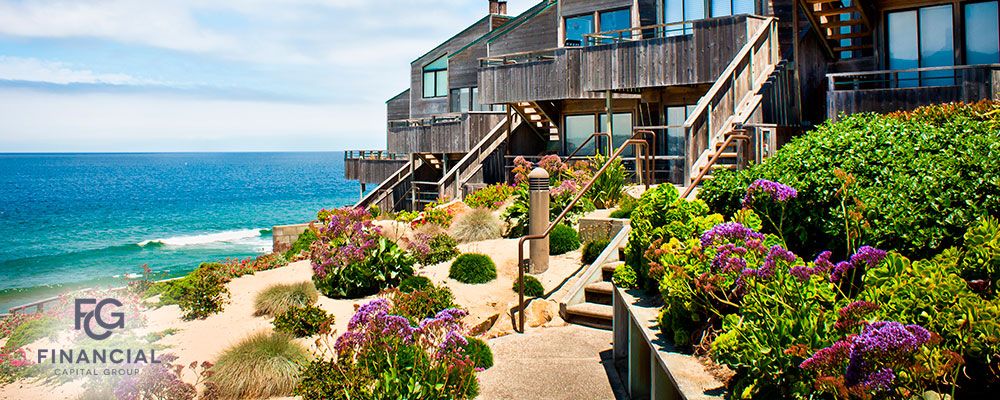 6 Tips for Buying a Vacation Home
Houston Mortgage Application
Do beaches have you yearning to purchase a second home there? In summer, many visitors come to the beach for vacation and leave with a desire to own their own vacation home. Consider the following before acting on the first "For Sale" sign you see to make sure a second home by the beach is right for you.
1. Location
It's important to choose the location of your second home carefully based on you and your family's preferences. Budget will play into this decision.
2. Rent Before You Buy
Renting a place or two in your desired location before you actually buy will ensure that area is where you really want to be. Stay for at least two weeks to make sure you don't get bored or find there isn't enough to do on extended stays.
3. Be Realistic About How Often You'll Visit
Be realistic about how often you will actually use the home before you make the purchase. Take into consideration your own schedule as well as your children's schedules. You might be better off working out a rental agreement with an owner in the area to use his or her place a few times a year.
4. Buy Under Budget
Remember… this is a vacation home. It shouldn't cause you any financial stress. Do not stretch your budget, and leave some wiggle room for the possibility of hiring someone to take care of the property while you're gone.
5. Consider Rental Income
If you're thinking about renting out your potential vacation home when your family isn't using it, talk to a local vacation rental agency to estimate rental income. Ask how many weeks of the year you can realistically expect to fill the place, and consider additional costs such as repairs, cleaning services or additional home insurance.
6. Understand the Taxes on a Second Home
Beware – the tax consequences can be more complicated on a second home. If you're going to rent out the property, you will need to pay income taxes on the rental income you receive. Also, your property taxes might be higher than what you pay at your primary residence because the area has a higher tax rate, or simply because it's a second home. A real estate agent should be able to help you understand the taxes in the area.
Take your time, do your research, and proceed with the purchase once you know it's worth it!
Source: capemaycountyherald
Financial Capital Group, LLC is a lender that provides home and commercial finance solutions for business, professionals, individuals and families since 1999. Our love and care for others is directed as much within our walls as it is outside of them. Our desire is to work together to meet the needs of our customers.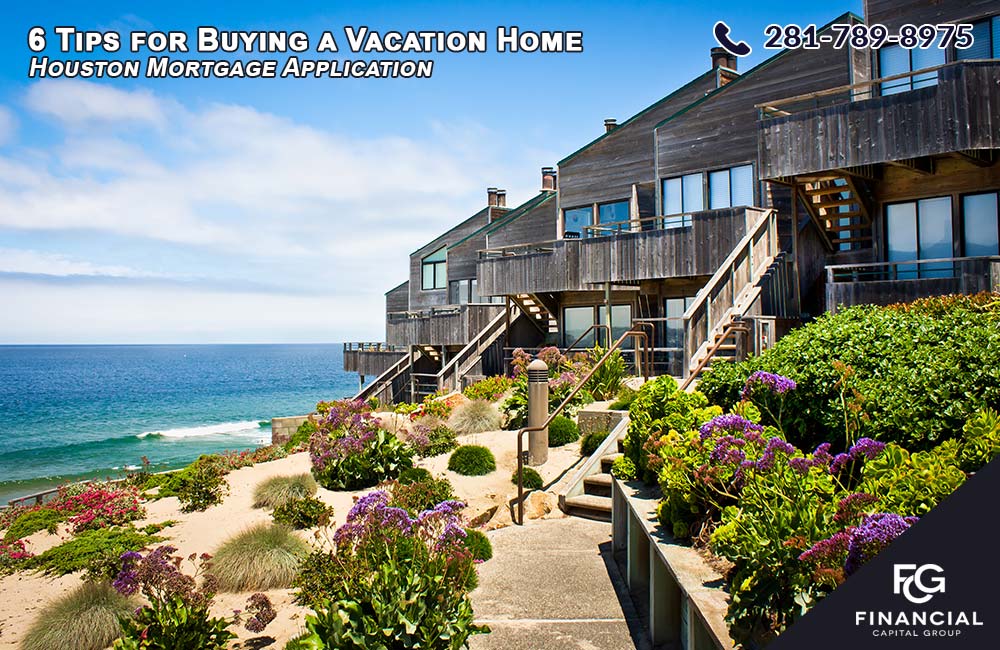 Houston Mortgage Application
Financial Capital Group, Houston Mortgage, Houston Mortgage Company, Houston Mortgage Options, Houston Mortgage Programs, Houston Mortgage Calculator, Houston Mortgage Application, Houston Mortgage Process, Houston Mortgage Loan Process, Houston Loan Options, Houston Loan Company, Houston Conventional Loans, Houston Loan Programs, Houston Loan Calculator